To view past events, go to the "Show Events Happening" drop down, select "Custom", and choose the time frame.
Federal Market Workshop
Thursday, March 9, 2023
Description
The popular Federal Workshop will attract ESCO leaders, suppliers and representatives already working in the Federal space and those seeking to break into the Federal market. In addition, Federal agency officials tasked with setting and implementing Federal energy efficiency and infrastructure policies will be with us as invited speakers and attendees.
Pre-Workshop Reception (Day Before) - Sponsored by Espen Technology

Blackfinn DC
Time: 5:00 - 7:00 PM
Address: 1620 I St NW, Washington, DC 20006
Agenda
Breakfast in Atrium - Sponsored by Constellation
8:00 - 9:00 AM
Opening Remarks
9:00 - 9:05 AM
Speaker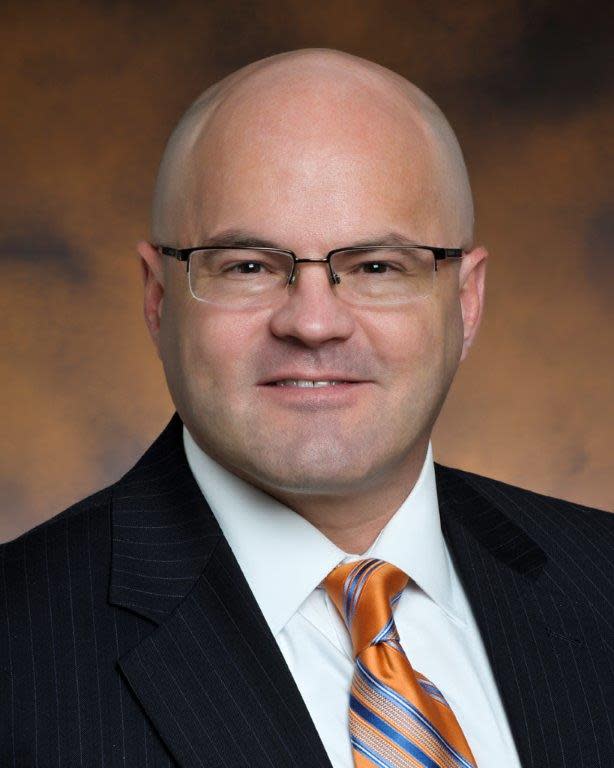 Dr. Timothy Unruh
- NAESCO Executive Director
Dr. Timothy D. Unruh joins NAESCO after over 26 years in energy efficiency and clean energy development. Most recently, he served in two senior roles at the U.S. Department of Energy (DOE) – Director of the Federal Energy Management Program (FEMP) and Deputy Assistant Secretary of Renewable Power. As FEMP Director, Dr. Unruh helped launch the President's Performance Contracting Challenge pushing for growth in performance contracting with the Federal Government, as well as eProject Builder targeting a common national platform for ESCO industry data. As DAS for Renewable Power, Dr. Unruh helped develop the Beyond Batteries initiative to explore innovative ways to provide grid services, including using building energy efficiency technologies to improve grid integration with renewable technologies.
Prior to his work at DOE, Dr. Unruh spent many years working for ESCOs. During his time at Custom Energy and ConEdison Solutions, he fulfilled performance contracting work in all markets (MUSH, industrial, commercial and federal), gaining expertise in business development, engineering, measurement and verification, legal and financial aspects of the industry, often through first-hand experience in fulfilling the work. Early in his career, Dr. Unruh worked for CMS Energy, finding efficiency and power quality solutions for commercial and industrial energy users, where he developed his energy engineering foundation.
Dr. Unruh holds a Bachelors, Masters, and Doctor of Philosophy in Electrical Engineering from Wichita State University in Wichita, Kansas. He also holds professional engineering licenses in 13 States and the District of Columbia.
Keynote 1
9:05 - 9:30 AM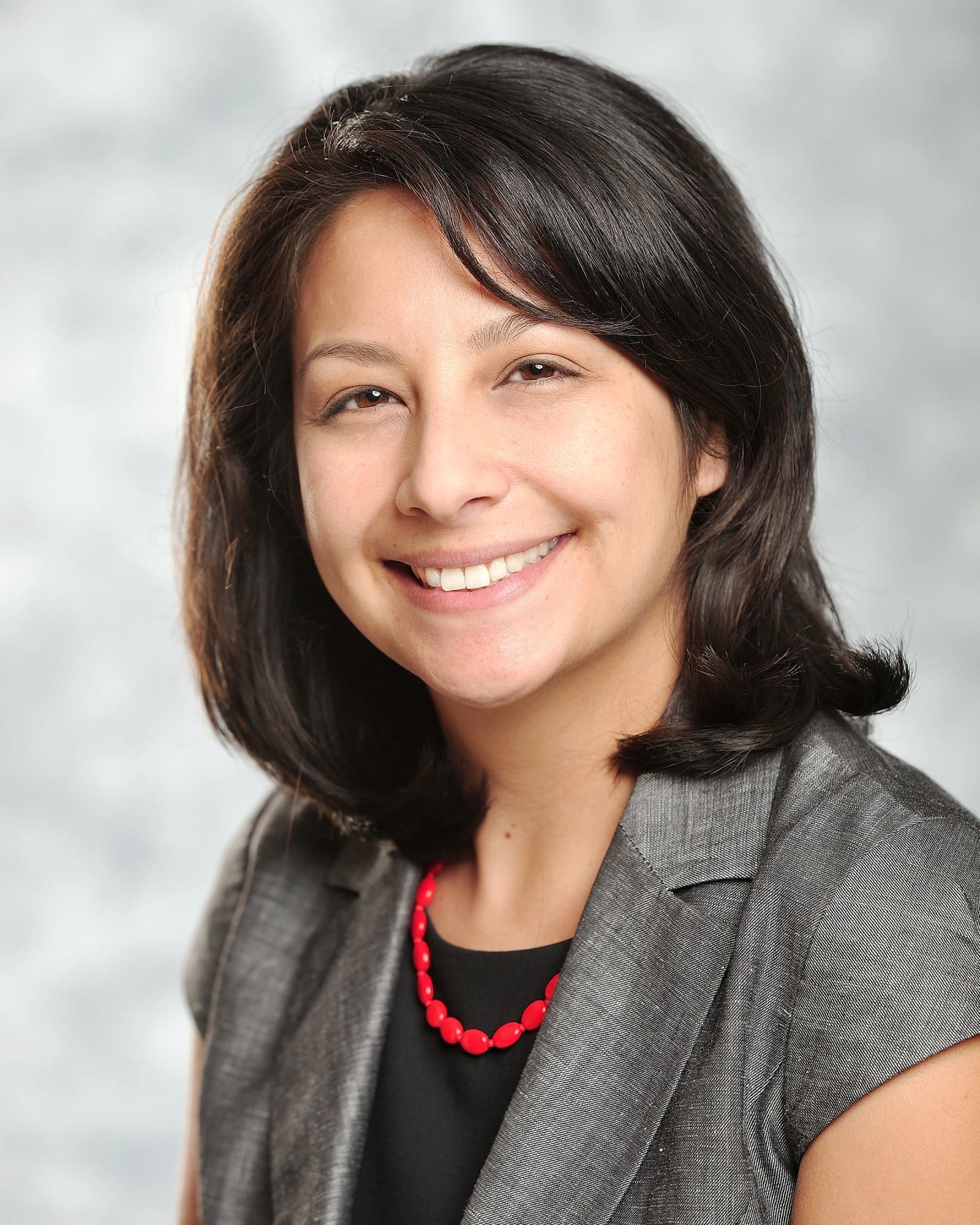 Jetta Wong, Senior Advisor on Climate, U.S. General Services Administration
Jetta Wong is the Senior Advisor on climate change to the Administrator of the U.S. General Services Administration. At GSA she provides advice and assistance on all elements of the agency's climate, energy, and sustainability programs and participates in key policy decisions, affecting the operations of GSA. Prior to her work at GSA Jetta worked as a consultant developing clean energy policies and programs that help commercialize new technologies. She was a Senior Fellow at the Center for Clean Energy Innovation at the Information Technology and Innovation Foundation where she focused on U.S. competitiveness and the commercialization of technologies that reduce carbon emissions.
Jetta was a political appointee in the Obama Administration and worked at the U.S. Department of Energy, where she established the Office of Technology Transitions for the Department and served as its first director. Before OTT she was in the Office of Energy Efficiency and Renewable Energy. Before joining DOE, she worked for the U.S. House of Representatives' Committee on Science, Space, and Technology. Prior to that, she worked for the Union of Concerned Scientists (UCS) and the Environmental and Energy Study Institute (EESI). Her career in energy started in Uzbekistan where she was a natural resources consultant. She holds a MPS in legislative affairs from George Washington University and a B.S. in natural resources and the environment from the University of Michigan.
Session 1: Leverage Federal Funding with Performance Contracting
9:30 - 10:55 AM
Speakers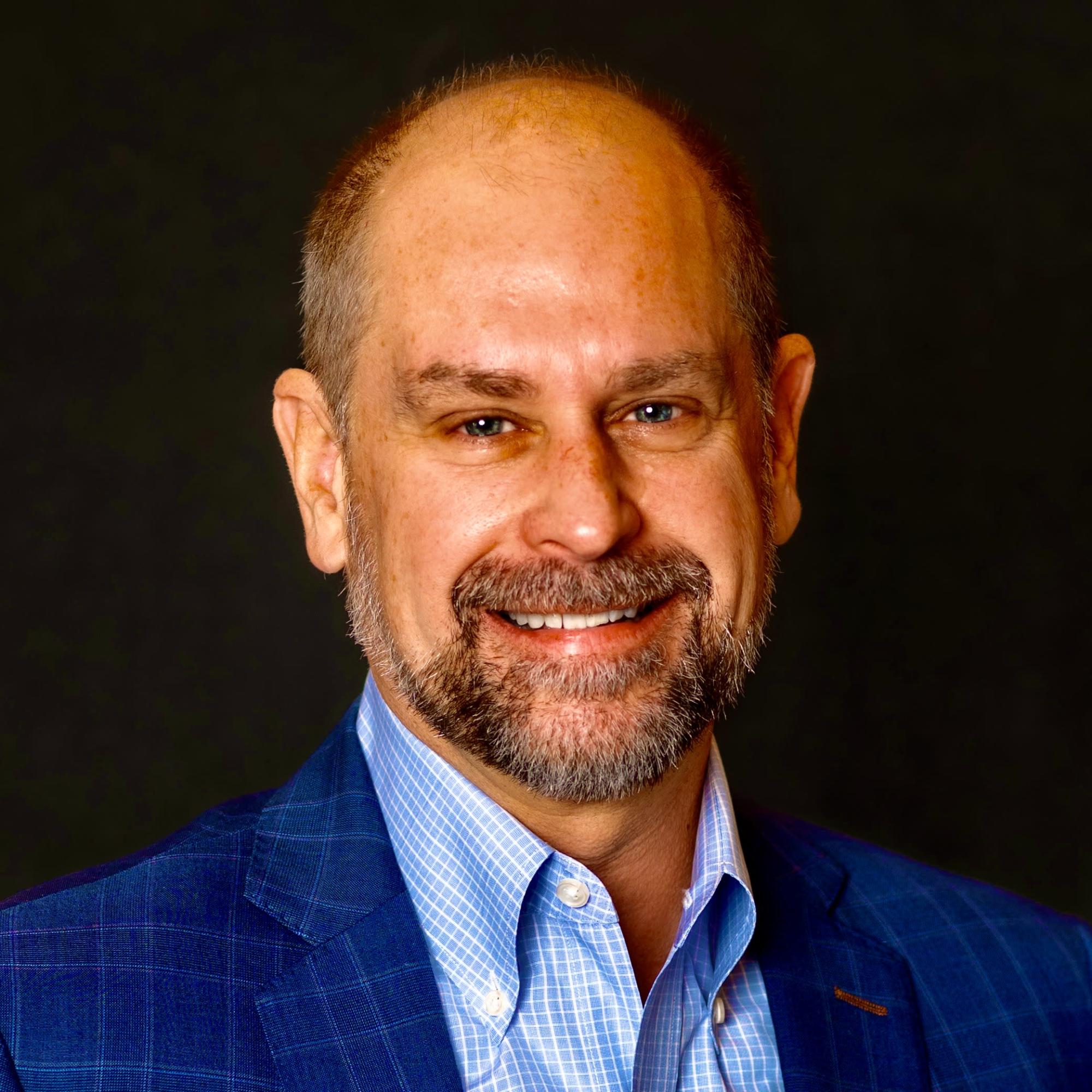 Joe Maranto (moderator)
- Director of Business Development, Constellation
Joe Maranto is a Director of Sustainability Solutions for Constellation, one of the nation's largest producers of carbon-free energy and the leading competitive retail supplier of energy products and services across the United States.
With over twenty-five years of experience, Joe has provided leadership for the customer facing business development activities for Constellation with the goal to accelerate our customer's transition to a carbon-free future, by speeding delivery of low-carbon or no-carbon power solutions, and to deliver comprehensive sustainability solutions including emerging technologies, energy utilization strategies, and mission critical energy security & resiliency to help government and businesses meet their sustainability and decarbonization goals.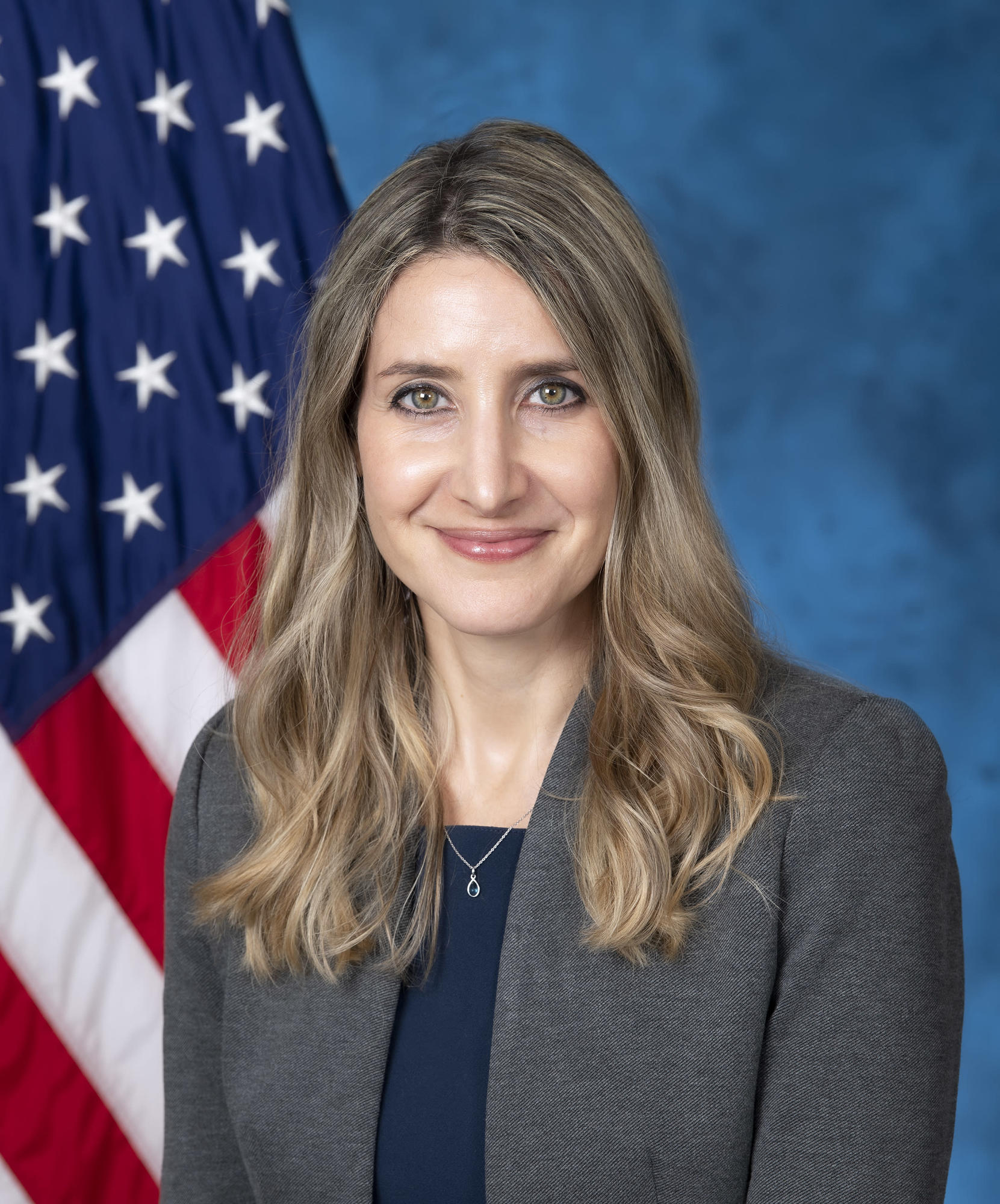 Lara Spader
- Director of the Energy, Environment and Fleet Program, US Department of Veteran Affairs
Lara Spader works at the Department of Veterans Affairs (VA) as the Director of the Energy, Environment and Fleet Program. Within that role, she oversees VA's Department-wide policy and programs for energy and water management, energy performance contracting, fleet vehicle management, environmental management, sustainable buildings and climate change adaptation. Previously, she was the Program Manager for VA's Energy Performance Contracting Program. Ms. Spader joined VA in 2011 as a Presidential Management Fellow, served a detail at the White House Council on Environmental Quality, and was a 2020 VA Congressional Fellow at the U.S. House of Representatives.
Kinga Porst Hydras
- Sustainability Program Design Expert, Office of Federal High-Performance Green Buildings, General Services Administration
Kinga Porst Hydras, is a Sustainability Program Design Expert in the GSA Office of Federal High-Performance Green Buildings, with particular focus on energy efficiency programs, decarbonization, building grid integration, and renewable energy. She has been working on improving the usage of Energy Savings Performance Contracts (ESPCs) in the federal government, forming public-private partnerships to achieve deep energy retrofits in existing buildings. Kinga's work helped GSA award over to $800M in ESPCs since 2012 and double the archived energy savings. Kinga has an MBA from Case Western Reserve University and a Masters in Engineering Degree from the Technical University of Budapest. Kinga is a CEM and a LEED-AP.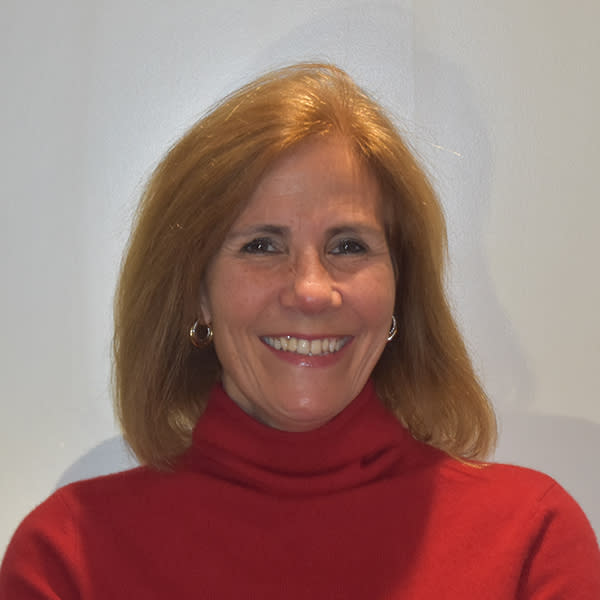 Jennifer Schafer - President, Cascade Associates LLC
Jennifer Schafer is the President of Cascade Associates, a governmental affairs consulting firm located in Washington, DC. Ms. Schafer has more than twenty years of public policy experience in energy and environmental issues. She began her work in governmental affairs for private clients in 1992 and has worked extensively with several Congressional Committees and Offices. Ms. Schafer began her Washington tenure at the office of Senator Ted Stevens of Alaska, later serving as a consultant to the U.S. Department of Energy.
In her capacity as President of Cascade Associates, Ms. Schafer is serving as the Executive Director of the Federal Performance Contracting Coalition (FPCC) representing companies involved in Energy Savings Performance Contracting with the Federal government.
Break
10:55 - 11:15 AM
Keynote 2
11:15 - 11:40 AM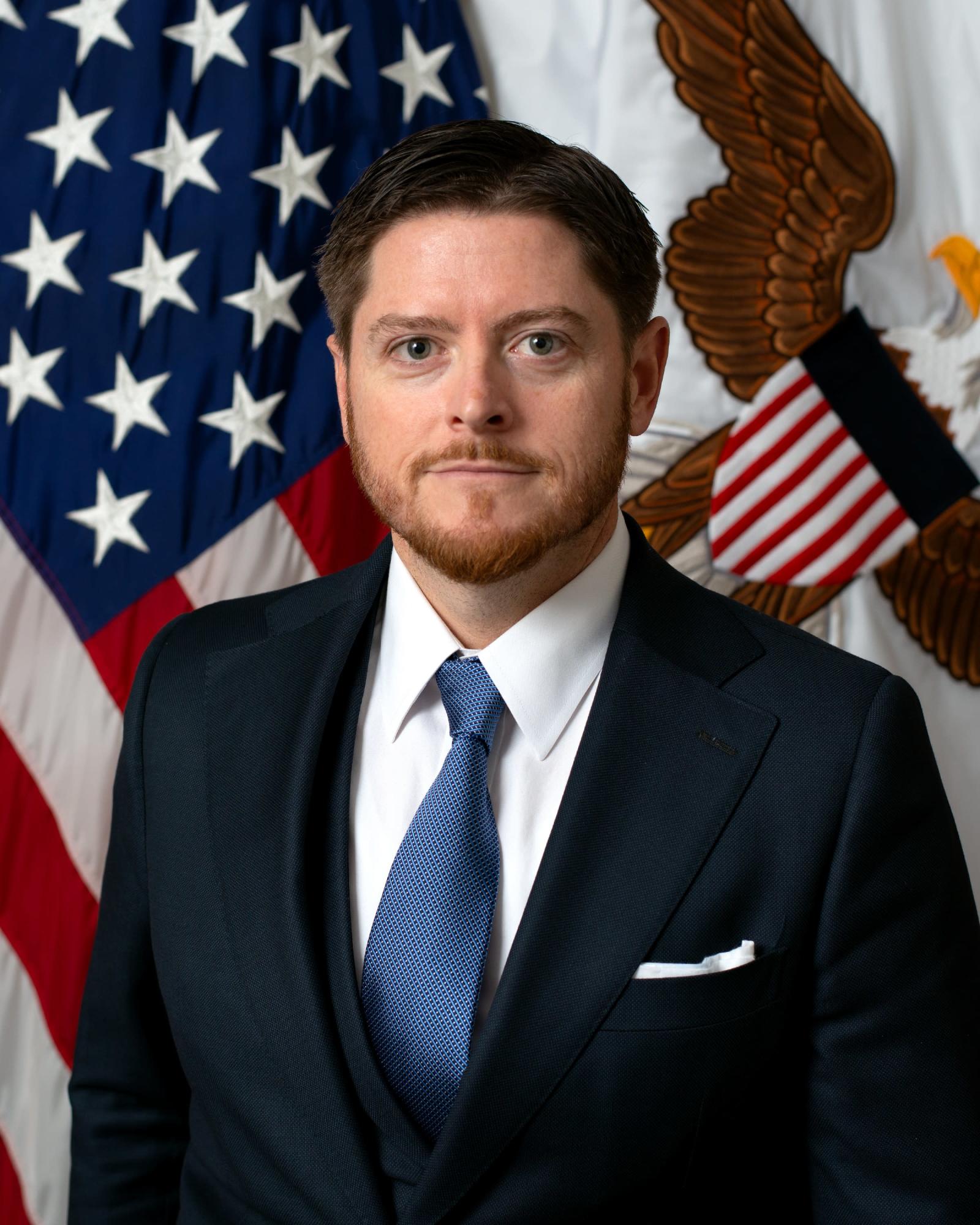 Brendan Owens, Assistant Secretary of Defense, Energy, Installations and Environment, Department of Defense
Mr. Brendan Owens was sworn in as Assistant Secretary of Defense for Energy, Installations, and Environment (ASD(EI&E)) on January 26, 2023. In this role, he is the principal advisor to the Under Secretary of Defense for Acquisition and Sustainment for all matters relating to energy, installations, and the environment, including operational and facility energy, installation maintenance and environmental planning. He also provides budgetary, policy, and management oversight of the Department of Defense's real property portfolio which encompasses millions of acres and over 500,000 buildings and structures at more than 500 installations.
Prior to his appointment, Mr. Owens served as Principal of Black Vest Strategy, a consultancy focused on the intersection of health, equity, and climate issues in the built environment. He was also a co-founder of Ecountabl, Inc., a technology platform seeking to democratize access to corporate environmental, social, and governance information.
Previously, Mr. Owens had a 19-year career with the U.S. Green Building Council (USGBC). At USGBC, Mr. Owens supported the technical development of USGBC's LEED Green Building Rating System, as well as the creation of numerous other building sector standards and codes for high performance, zero energy and grid interactive buildings. He has experience across supply and demand sectors of the energy industry, buildings, and infrastructure with a focus on integrative technology and inclusive policy to optimize outcomes.
Session 2: What's on the Horizon for Performance Contracting
11:40 AM - 12:40 PM
Speakers
Rob Wright (moderator)
- Engineer Director, Siemens Government Technologies
Rob has over 30 years of experience in the ESPC Business with 25 of those years working for Siemens. He is a licensed Mechanical Engineer in the State of Kentucky as well as a Certified Energy Manager, LEED AP, and PMP. He has developed, supervised, and managed over $620M worth of ESPC projects that are currently providing guaranteed annual savings of $48.1M. Over his tenure with Siemens, he served in various energy engineering and operations management roles supporting the development and execution of ESPCs. In his current role, as Sr Director of Project Development, he is responsible for managing Siemens technical project development engineering resources to support the development of ESPC projects from initial prospecting and NOO response through all phases to task order award as well as providing support to Siemens' project execution and service teams after award.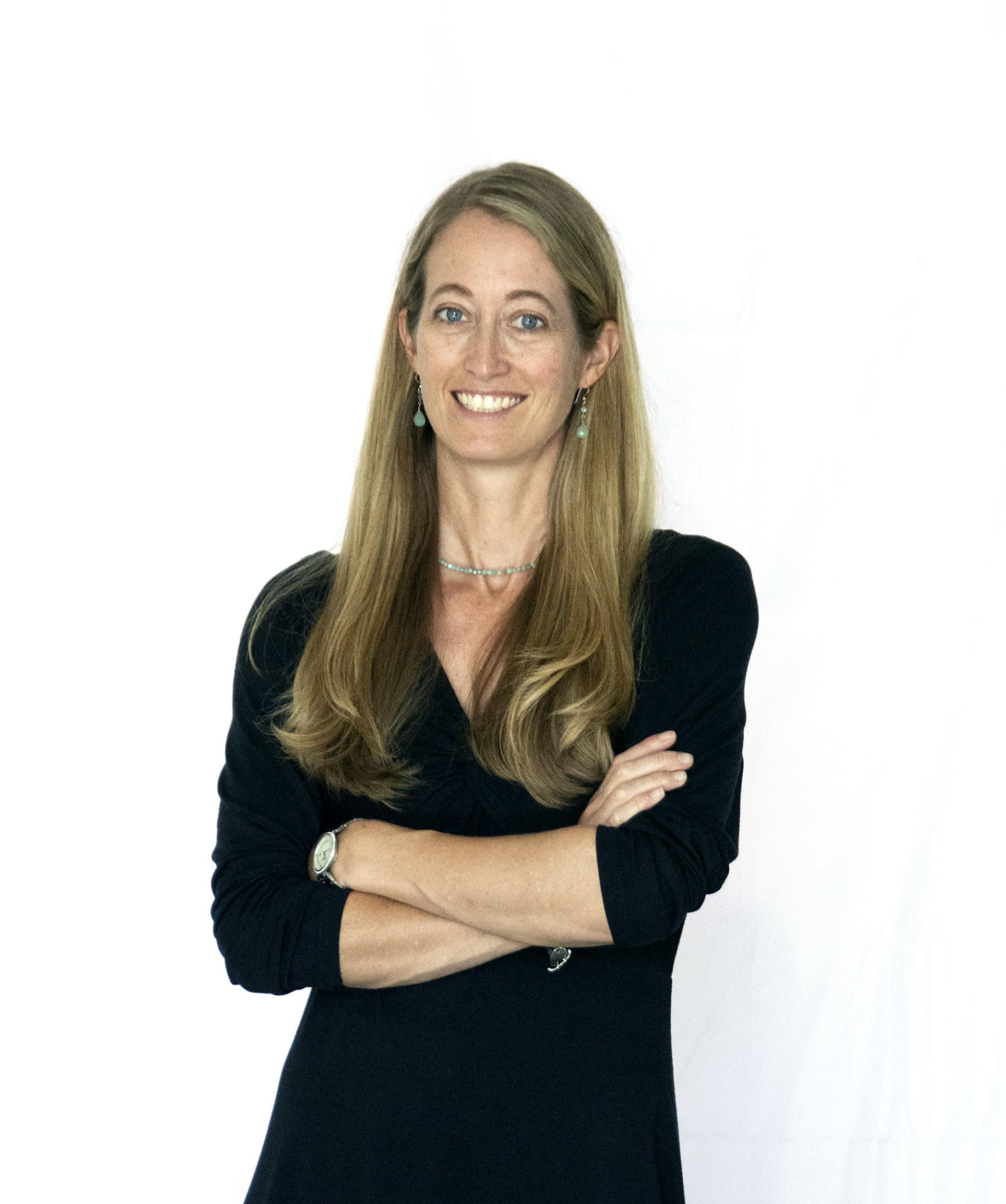 Cara Carmichael
- Director for Federal Buildings, White House Council on Environmental Quality
Ms. Carmichael is the Director for Federal Buildings at the White House Council on Environmental Quality where she leads policy development to decarbonize over 3B square feet of federal buildings, the largest buildings portfolio in the world. She is leading the net-zero emissions buildings goals under Executive Order 14057 as well as the first-ever Federal Building Performance Standard.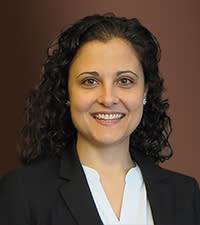 Mary Sotos
- Director, Federal Energy Management Program (FEMP), Office of Energy Efficiency and Renewable Energy (EERE), Department of Energy (DOE)
Mary Sotos is the Director of the Federal Energy Management Program (FEMP) in the Office of Energy Efficiency and Renewable Energy (EERE) at the Department of Energy (DOE). FEMP empowers all federal agencies to achieve sustainable facilities and fleets by assisting with federal-wide data collection and aggregation, developing reporting tools and technical assistance, and offering training and project funding.
Lunch - Sponsored by AMERESCO
12:40 - 1:40 PM
Session 3: Let's Hear from the Hill!
1:40 - 2:40 PM
Speakers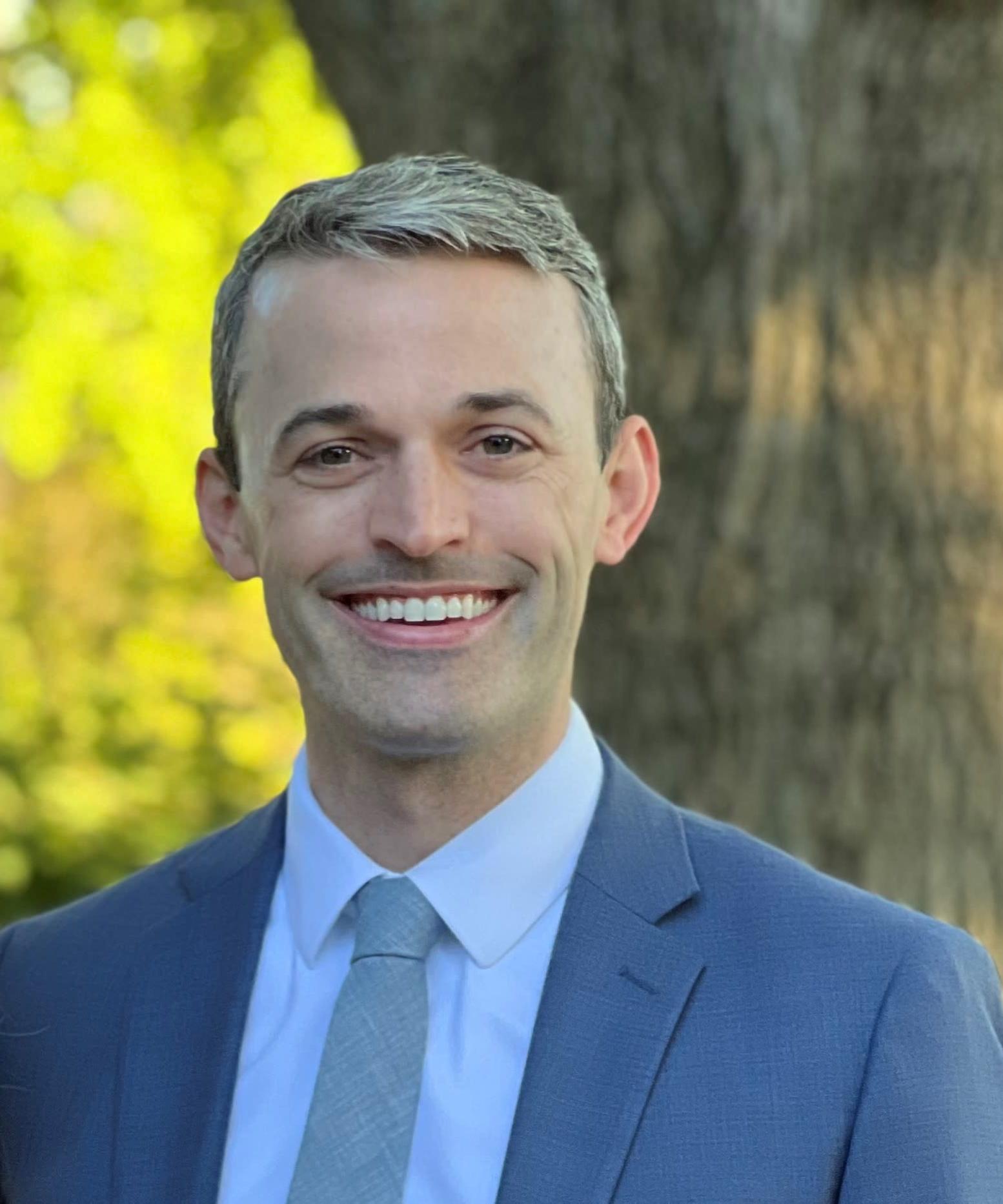 Mark Fowler (moderator)
- Director of Government Relations, Ameresco
Mark Fowler is the Director of Government Relations for Ameresco (NYSE:AMRC), a leading cleantech integrator and renewable energy asset developer, owner, and operator. In this capacity, Mark is responsible for Ameresco's policy and regulatory strategy and helps facilitate new market development. Prior to joining Ameresco, Mark served as a legislative assistant in both the U.S Senate and U.S. House of Representatives where he led energy, environment, and agriculture policy development. Mark is a Kansas City, Missouri native and graduate of the University of Missouri.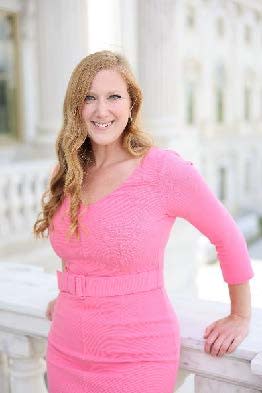 Emily Domenech,
Senior Policy Advisor (Energy) for Speaker McCarthy
Emily currently holds the position of Senior Policy Advisor to Speaker of the House Kevin McCarthy, and previously served in the same role for Ranking Member Frank Lucas on the House Committee on Science, Space, and Technology. She also served as a subcommittee staff director on the same committee, and as the legislative director for Rep. Randy Neugebauer. Emily also currently serves as a U.S. Navy Reserve Officer.
Prior to her work on Capitol Hill, Emily held political appointee positions at the Department of Energy (2006-2007) and the Department of Defense (2007-2011), and served as the Federal Liaison for the State of Texas.
She holds a master's degree in National Security and Strategic Studies from the United States Naval War College, a Graduate Certificate in Advanced International Affairs from Texas A&M University, and received her bachelor's degree from the University of Virginia.
Emily is also the co-founder of The Honor Project, a Travis Manion Foundation service project to honor fallen servicemembers annually on Memorial Day.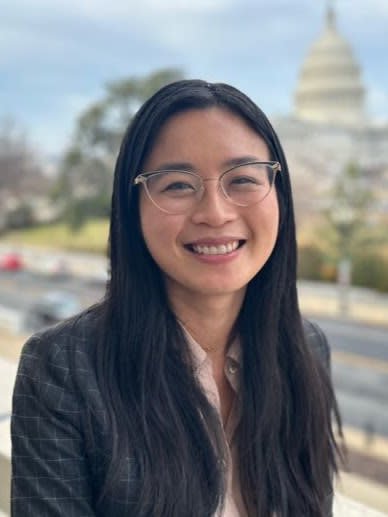 Alice Lin - Senior Tax Policy Advisor, US Senate Finance Committee
Alice Lin is a Senior Tax Policy Advisor for the Senate Finance Committee under the leadership of Chairman Ron Wyden, where she handles energy and infrastructure tax, excise tax, and tax-exempt issues amongst other individual and business topics. Prior to joining Finance, she worked for the House Ways and Means Committee. In that capacity, she worked on major legislation including COVID-19 relief, the American Rescue Plan, and the Inflation Reduction Act on provisions ranging from climate tax provisions to refundable income tax credits. Before that, Alice worked for the Joint Economic Committee and for Rep. Mike Honda (CA-17).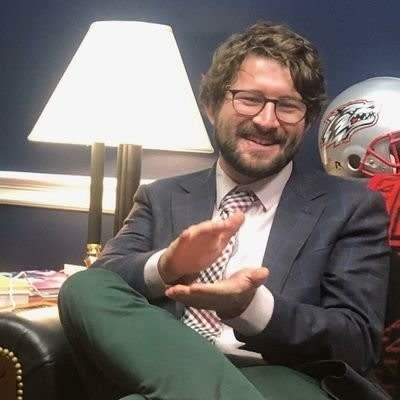 Levi Patterson
- Professional Staff Member, US Senate Committee on Energy & Natural Resources
Levi is currently serving as Professional Staff for the Senate Energy and Natural Resources Committee focused on efficiency, hydrogen, storage, and DOE National Labs issues. Previously, Levi was able to contribute to these same issues for Senator Ben Ray Luján and Senator Chris Coons. Before coming to Capitol Hill, Levi worked at General Electric Hitachi Nuclear Energy where he worked on nuclear energy and cyber security projects. He holds a B.S. in Engineering Physics and a M.S. in Nuclear Engineering from the Colorado School of Mines.
Session 4: The Department of Defense Panel Update
3:00 - 4:30 PM
Speakers
Steve Smith (moderator)
- Vice President, Federal Business Unit, Energy Systems Group
Steve has over 20 years of experience in the energy performance contracting industry and has background expertise in industrial building science, energy management, and project financing. As a Vice President for ESG's Federal Business Unit (FBU), Steve oversees all business activity for the group. Steve administers over a team of engineering managers, development engineers, performance engineers, business development professionals, administrative staff, and other personnel. He also administers over all of the FBU's ongoing projects and works with his managers in the development of energy savings performance contracts (ESPCs) and utility energy service contracts (UESCs) to support the federal government.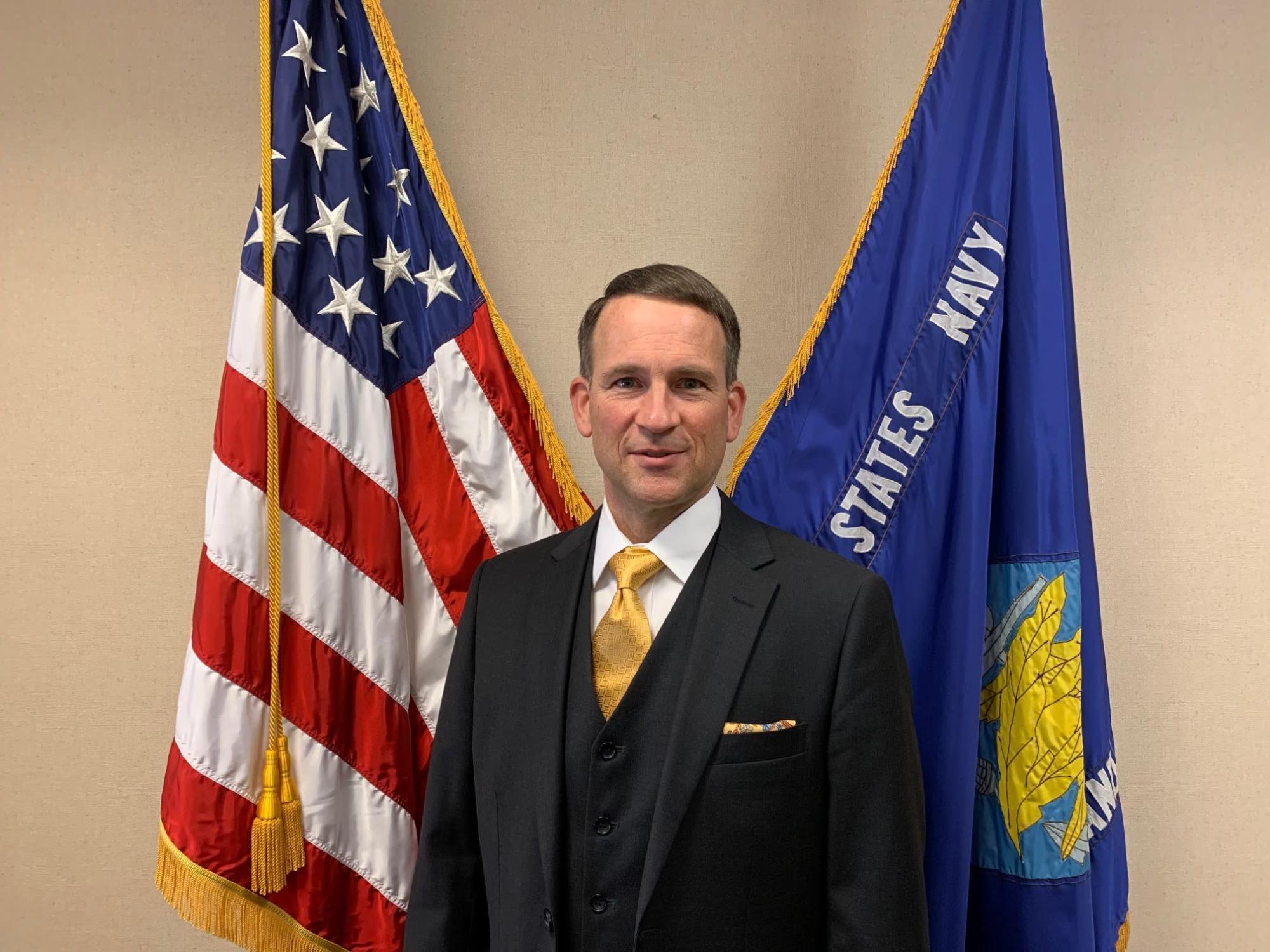 Gregory Lane
- ESPC/UESC Lead for Department of the Navy
Gregory Lane joined Navy Facilities Engineering Systems Command (NAVFAC) headquarters in October 2019 after a successful military career. He is the Energy Savings Performance Contract / Utility Energy Saving Contract (ESPC/UESC) Program Lead responsible for overseeing the execution of 152 projects across Navy and Marine Corps installations in the pre-award, design and construction, and performance phases. Since his arrival, NAVFAC awarded 4 ESPCs and 12 UESCs across the DON installations, and the team is currently working 23 projects at various levels in the pre-award phase with 9 anticipating award before the end of calendar year 2023. Mr. Lane plays a critical role in the success of the DON energy project portfolio by ensuring accurate reporting on project statuses and financial metrics as well as communicating information to partners. Most recently Mr. Lane has worked closely with the NAVFAC Smart Grid team and Command Information Office as NAVFAC moves toward integrating data analytics and cybersecurity into all new and existing third party financing projects.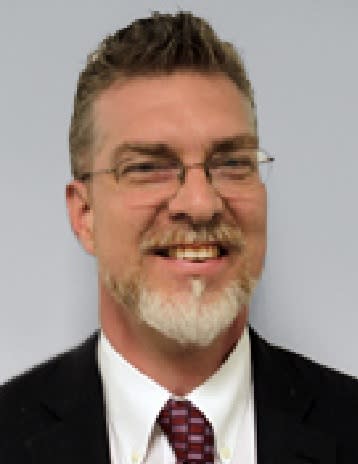 Randy Smidt
- ESPC/UESC Program Manager, Army
Randy Smidt is the ESPC/UESC Program Manager in the Army HQ, Office of the Deputy Chief of Staff, G-9 (Installations), and has overseen the execution of over $2B in third-party investment and a program portfolio of over $3.25B, winning the FEMP Director's award in 2016 for his efforts.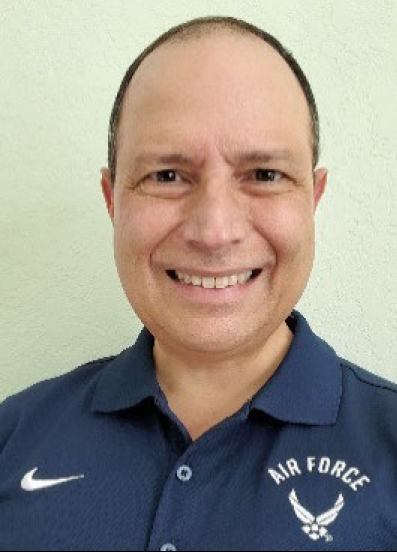 Michael Zapata
- Division Chief, Energy Program Execution, Air Force Office of Energy Assurance
Michael G. Zapata is the Division Chief for Energy Program Execution for the Air Force Office of Energy Assurance. He oversees a $2 billion portfolio of energy project and contract execution, including the Energy Resilience and Conservation Investment Program (ERCIP), Utility Energy Service Contracts (UESC), Energy Savings Performance Contracts (ESPC) and Energy Sustainment-funded projects for all Air and Space Force Installations. Mr. Zapata has over 34 years of Air Force Facility Engineering experience, serving at Installation, Major Command (MAJCOM) and Intermediate Headquarters. He is a registered professional engineer in the State of Virginia.
Reception in Atrium - Sponsored by Energy Systems Group
4:30 - 6:00 PM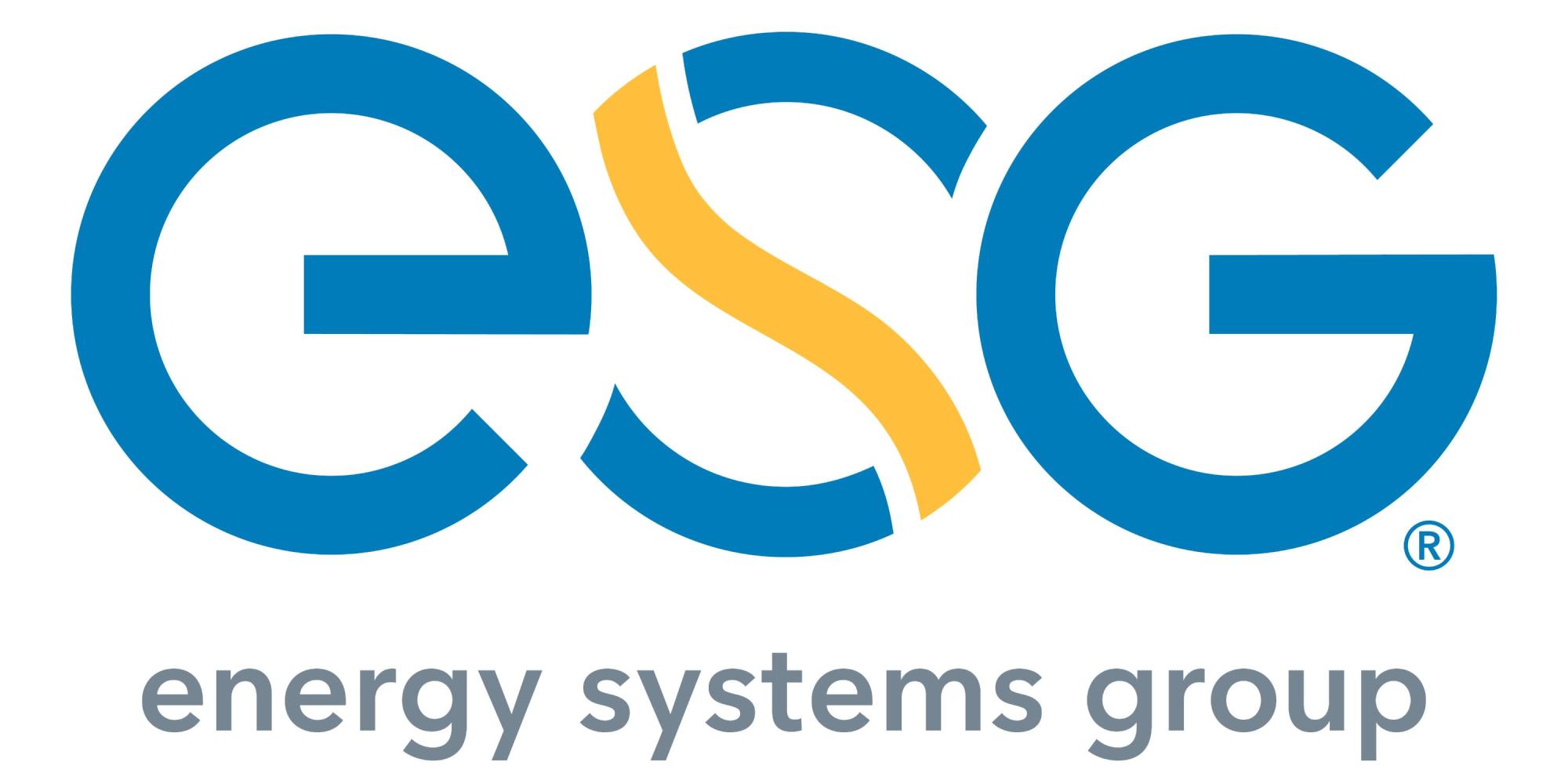 Workshop App Sponsor

Workshop Supporter Sponsors


Images
NAHB - National Housing Center
1201 15th Street, NW



Washington

,

DC

20005

United States