Regional Meeting - Midwestern States (NAESCO Members Only)
Regional Meeting - Midwestern States (NAESCO Members Only)
Tuesday, May 16, 2023
Description
Midwestern States
Tuesday, May 16, 2023
Kansas City, MO – Hilton Kansas City Country Club Plaza
Introduction:
This meeting is to strategize an approach for each state being considered. It is recognized that some states have more/less activity than others. The people/companies listed below are not expected to be presenters, but discussion leaders. This meeting is for employees of member companies only, except where NAESCO has specifically invited a key ally for our industry. Space is limited to 45 people and 2 representatives per company.
Agenda (all times Central Time Zone):
11:00 AM Discussion with Lynn Retz: Lynn Retz, the Program Director for Energy at the Kansas Corporation Commission will join us through lunch. She will give a short talk about what she sees happening in Kansas and updates that she can share. Bring your questions for Lynn, as it will be an informal time for Lynn to talk to us.
Lynn joined the Kansas Corporation Commission (KCC) in December 2016 as the Energy Division Director and continues in that role. She assumed the duties of Executive Director for the KCC in July 2019. Prior to joining the KCC Lynn was a Senior Auditor with the Kansas Legislative Division of Post Audit and has been an attorney in private practice.
12:00 PM Lunch All - Sponsored by Stinson!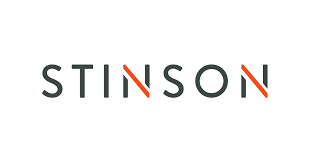 12:45 PM Introduction to NAESCO Regional Meeting - Timothy Unruh, NAESCO
1:00-4:30 PM State Discussions
Illinois - Brian Ondyak, Performance Services
Nebraska - Adam Johnson, Trane
Kansas - Ryan Terry, Navitas
Wisconsin - Jeff Roepsch, Johnson Controls
Missouri - Chris Salzmann, Energy Solutions Professionals
Minnesota - Brian Pickering, NORESCO
Iowa, North Dakota, South Dakota - All
Oklahoma - All
Texas - Vince Dreiling, Ameresco
4:30 PM Wrap Up All
5:00 - 7:00 PM Social Event at Prime Social Rooftop, 46 Penn Centre, 16th Floor, 4622 Pennsylvania Ave, Kansas City, MO 64112 - Sponsored by D.A. Davidson!
Hotel Information:
The hotel is offering a special room rate of $179 for our event. Newly renovated, this includes a fitness center, two pools, and complimentary internet access. To reserve your room, go to our event attendee website by April 21, 2023.
Pricing
NAESCO Member Registration - $245
Hilton Kansas City Country Club Plaza
770 W 47th Street



Kansas City

,

MO

64112

United States